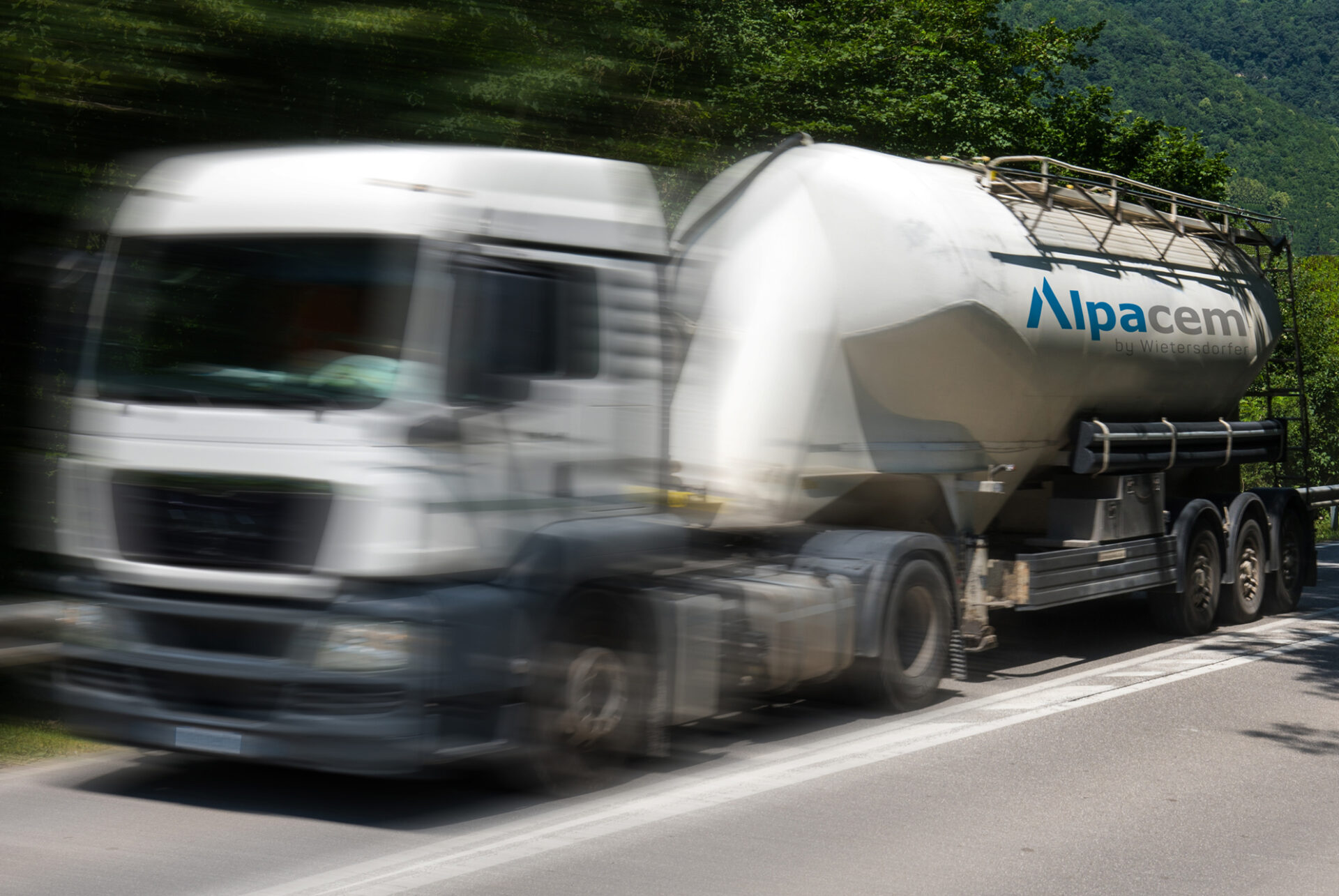 Raw material extraction and production of raw meal
For cement production, limestone, clay and other treasures from the depths of the earth are needed. We produce these raw materials as gently as possible, consider our environment and, as regional specialists, are able to keep transportation routes short. Our plants are ISO-certified and are thus outstanding for first-class environmental management. Despite this, we invest constantly in our extraction and manufacturing processes and we protect our natural deposits by using recycled material as raw material. We thus make a valuable contribution to the circular economy.
Burning process for producing cement clinker
The raw meal is homogenised in order to increase the consistency of the raw materials and is placed in the preheating tower, neutralised in the calciner and burned into cement clinker in the rotary furnace. Throughout the burning process, samples are constantly withdrawn and analysed for process control purposes. All the production steps are controlled from a central control centre. The staff control the processes in regards to the product quality and adherence to the waste gas threshold values.
Grinding cements and binder
The cements are ground in ball mills along with grinding additives and gypsum. Slag sand, limestone and fly ash are used as grinding additives in the 40 cement and binder varieties of the regional Alpacem companies, depending on the formula. Once the grinding has been completed and the required quality has been achieved, the cements are kept in silos, from which the products are delivered loose or are processed into bags of cement in the packing machine. As in the previous production steps, ongoing sampling and analysis takes place during each grinding campaign.