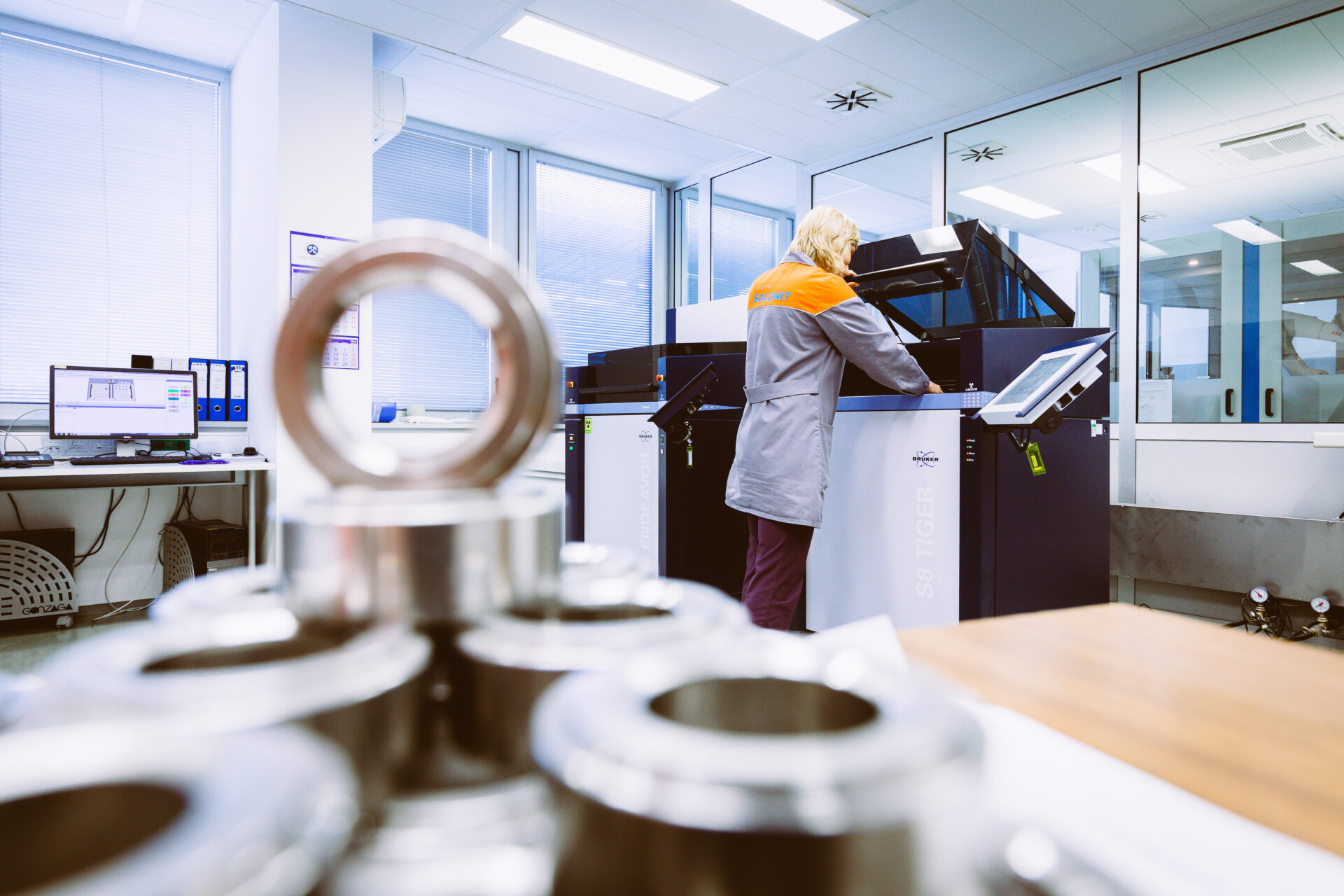 Quality
From the gentle mining of the stone from the depths of the earth to its processing into cement to its further processing into concrete, we impress with our technical expertise and continuous innovation. Our construction material expertise is the foundation for high-quality and sustainable construction.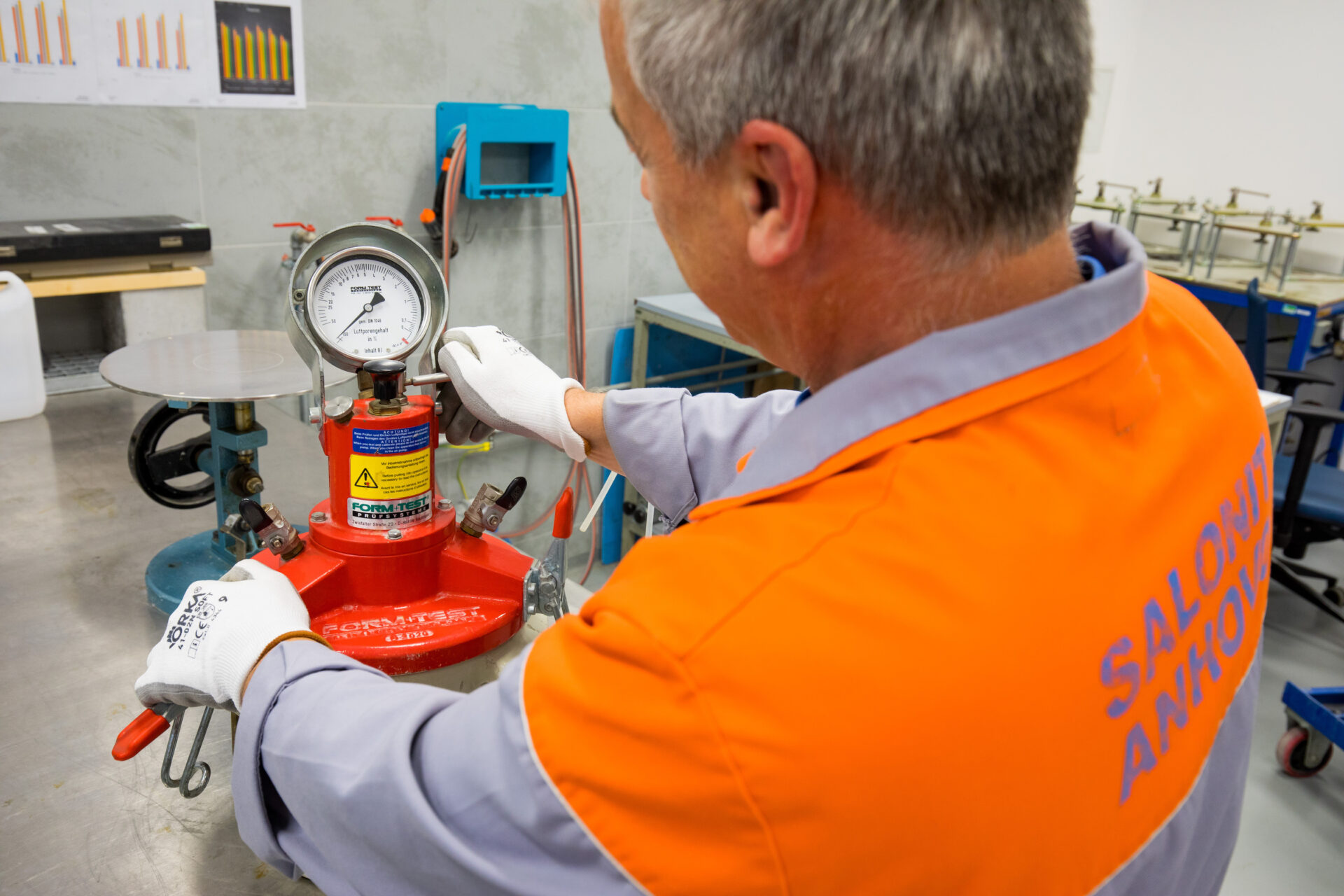 Constant quality management
Along our entire production process, we manage the quality of the end products in a targeted manner. Our staff in our wide variety of functional areas are optimally trained for the relevant task. In addition to the employees, our modern, well-maintained plant technology in the production area makes a significant contribution to a consistently good quality level. Quality assurance takes place both on a production-accompanying basis and on the finished product upon delivery and detects even the smallest changes. All analyses are processed centrally and are available for controlling the processes.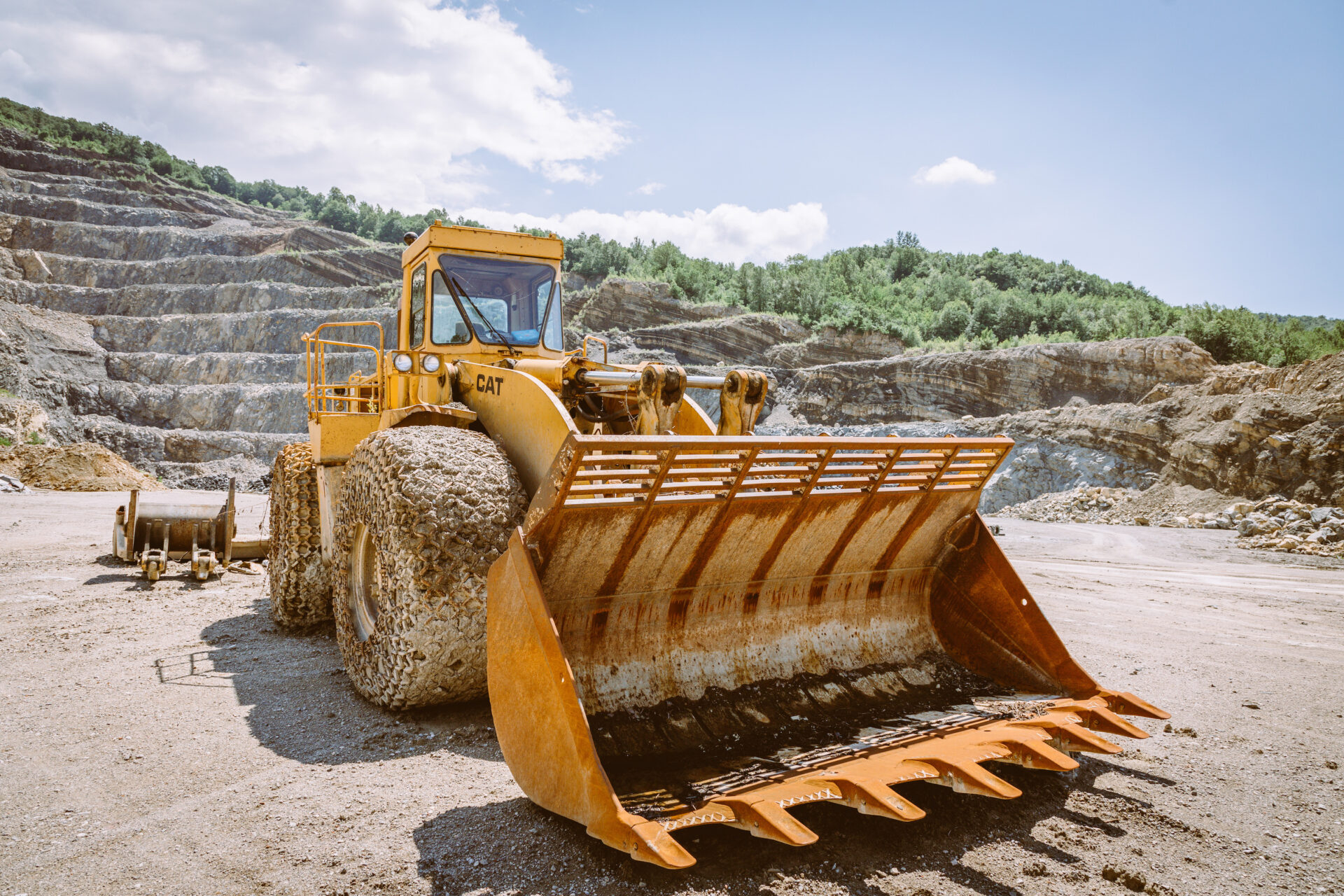 Permanent homogenisation and quality assurance
With analyses of all primary materials even before the mining, the composition of the raw materials for the cement production is stipulated and after the task on the breaker it is homogenised (mixed) for the first time. In cement production, the homogenisation of the materials serves to achieve a constant product quality. Further homogenisation steps take place during the raw meal task, in the conveyance of the cement clinker into the clinker store and during the cement grinding.
Along the entire process, samples of all raw materials and fuels are taken and analysed. A large part of the sample preparation and analysis is carried out automatically, meaning that our employees can manage the processes with this data. Special matters are additionally assessed by our specialist staff.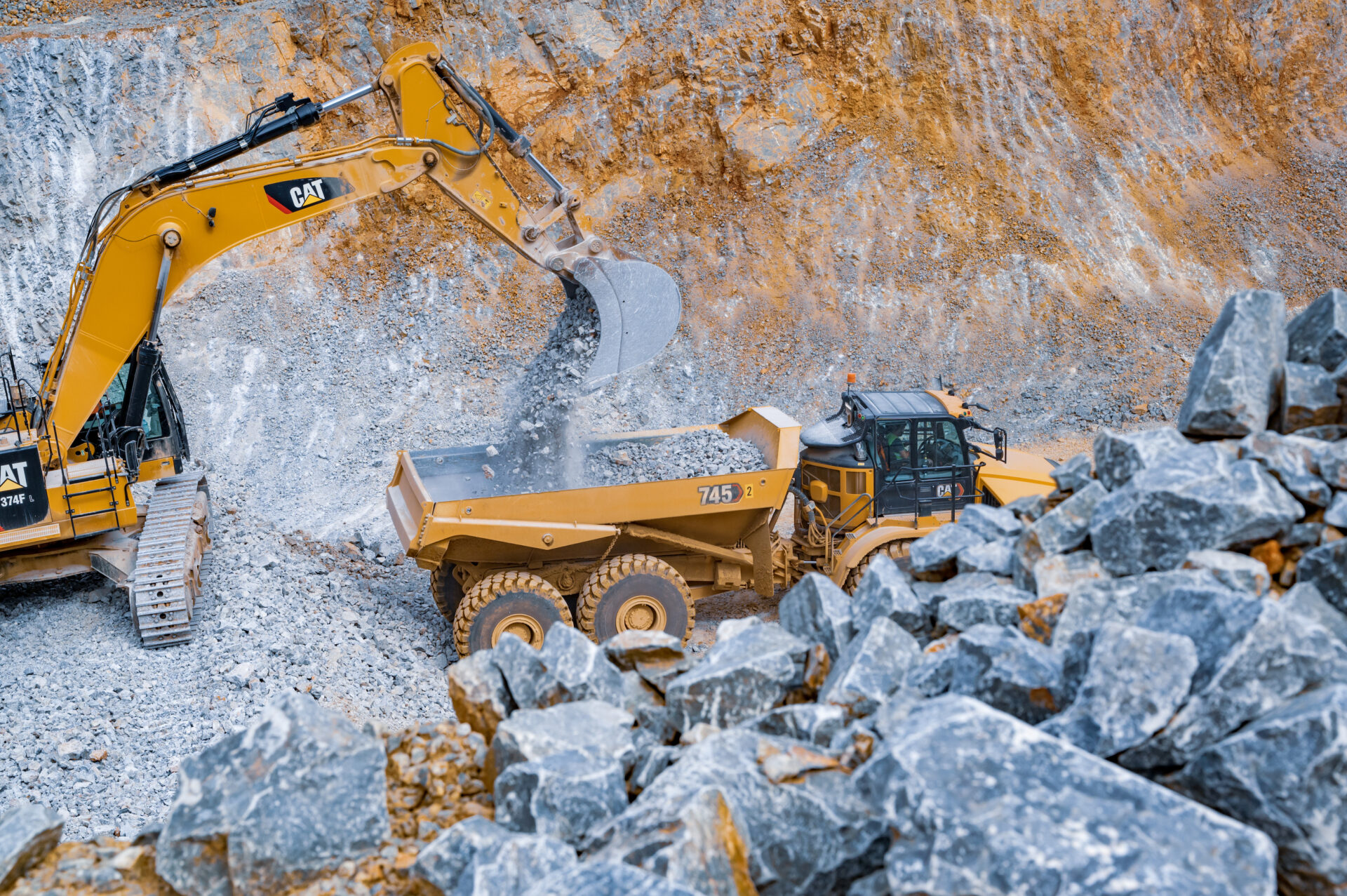 Gravel production and quality assurance
We produce our aggregates both from gravel pits and in quarries. The materials are selected and are processed according to the customer's specifications, which result from standards (e.g. standard for ready-mixed concrete) and from custom requirements. Quality assurance takes place on a production-accompanying basis along the process and in our laboratories. Our aim is to make the products with their natural properties available to the relevant deposit in narrow quality parameters.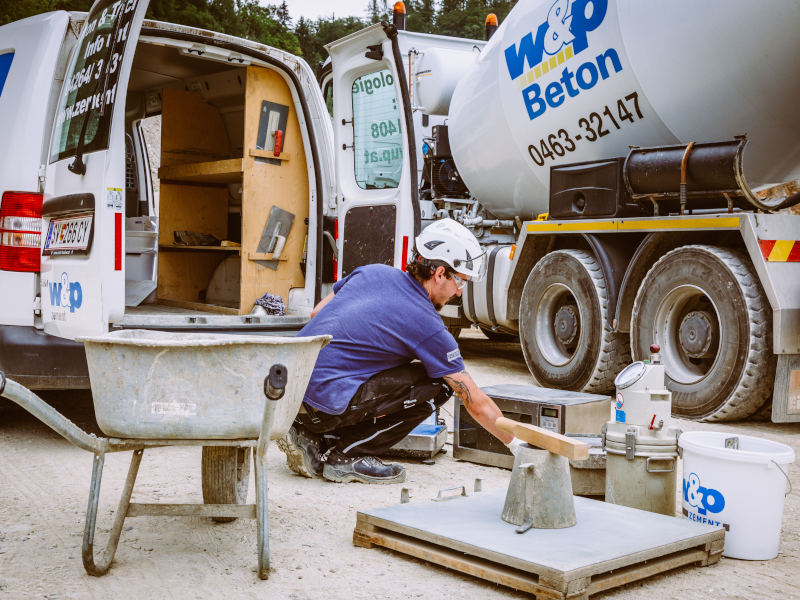 Concrete quality assurance: in the concrete lab, at the mixing plant and on the construction site
The challenge in concrete production is the large number of concrete formulae composed for the relevant area of use. Additionally, the challenges that result when the mineral raw materials of cement and aggregate are mixed with water and additive must continuously be responded to. Moreover, individual requirements of the construction sites, such as processing time or the desired fluidity of the fresh concrete, are taken into account. Our technologists create the formulae, check the application of the cements in the ready-mixed concrete in our laboratories and demonstrate their construction material expertise daily at our own mixing plants and their construction sites. We gladly pass this knowledge on to our customers and help in matters related to concrete technology.